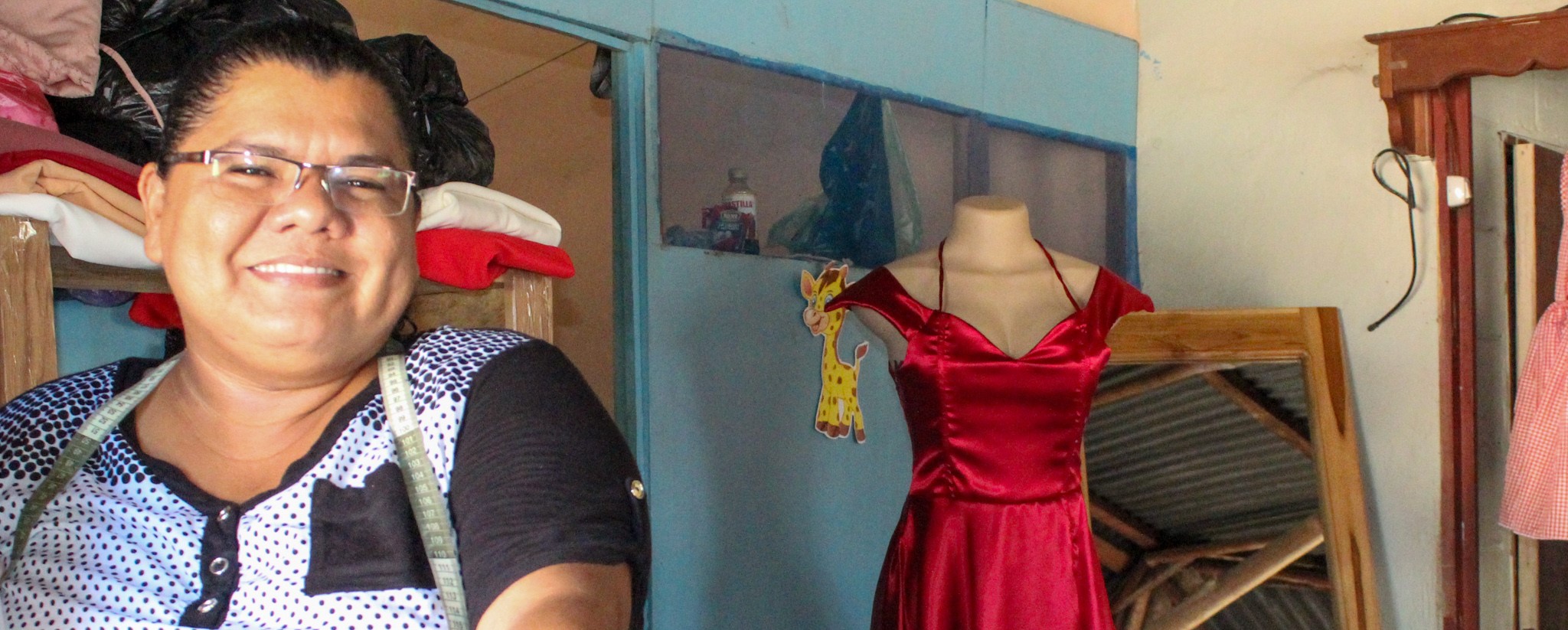 A Salvadoran refugee helps other women achieve financial independence
When she first arrived in Guatemala, Alma felt alone and helpless. But she overcame her pain and now leads a savings group for women in her community. 
For Alma, a 35-year-old Salvadoran, the worst part of exile was the loneliness. She had to flee her country to save her life, as gangs had taken control of her community and death threats were constant.
In Petén, the area in northern Guatemala where she found protection, she was a stranger. She opened a small garment workshop like the one she had in her home country but was unable to integrate with her host community.
Until the moment she could apply for refugee status, a status that allowed her to reside legally in Guatemala, open a bank account and have access to health and education services. And most importantly, she would not be returned to her country.
She also received economic support for her entrepreneurship and participated in activities organized by the local mayor's office to integrate and generate livelihoods among Guatemalan and refugee women.
Alma was part of the assistance program of Ixqik, Petén Women's Association, which accompanies survivors of violence with an interdisciplinary team of legal, emotional, medical, leadership, and income generation advice.
"I felt confident in myself. I was encouraged to learn new things and to lead," she says. She participated in a community savings training and was encouraged to create a group with the women in her village. "I would never have imagined doing that before," she says with a smile.
The group is now two years old and has eight participants who meet monthly. It works by consensus, and by vote, they decided that Alma would be the president.
Today she is the leading designer of her village's gala dresses and supports others in fulfilling their dreams. "Economic independence enables women to do anything they set their minds to," she says with conviction.